Never Tempt Fate
by Fran Lee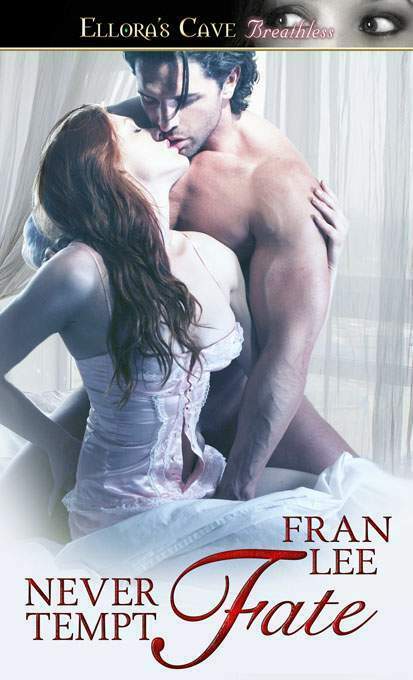 Never Tempt Fate
She's been through hell and is about to be homeless, struggling with circumstances that seem insurmountable. Her illusions were shattered long ago. She knows there is no such thing as a knight in shining armor – she learned that the hard way. But now she's on the brink of a humiliating disaster --
He's dealing with a sticky legal problem that is shoving him into an unwelcome, unwanted marriage. His diseased father's will stipulates he must marry – and remain married for no less than 24 months to avoid disinheritance. And he LIKES his lifestyle.
It boils down to a choice between getting hogtied to a woman he can't stand, or quickly finding an attractive alternative that will be the temporary band-aid he needs without becoming a permanent full-body cast. A trustworthy, disinterested female who will be willing to marry him with no strings attached, and no emotions involved so he can avoid being tied to one who won't let him go.
He certainly doesn't want "until death do us part".
Fate intervenes with a a whole passel of ridiculous assumptions.
He desperately needs a very temporary wife.
She desperately needs an immediate rescuer.
The perfect setup!
She assumes he needs a showpiece wife to hide the fact he's gay.
He assumes she's a lesbian, and will be the perfect choice for a temporary wife with no strings attached.
But you know what they say about that word, ASSUME.
When they both find themselves wishing that the other wasn't gay, the fun really begins.
After all – there are many ways to enjoy being married without actually consummating the wedding night – right?
Hot and sexy with a touch of danger and laughter.
Back To Main Page

Read An Excerpt
Buy this book!
Reviews