Just One Wish
Is On Amazon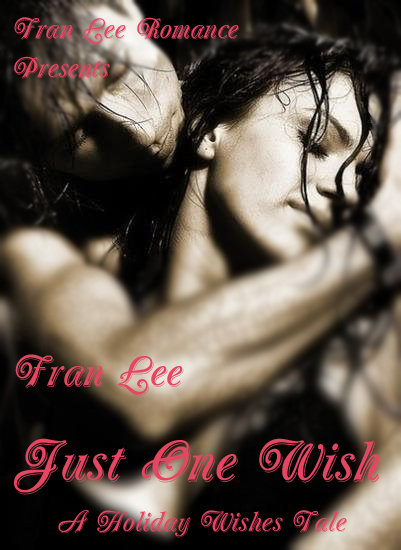 Just One Wish
A Holiday Wishes Tale...
Fran Lee
For the past eight years, Sara has lived an austere, lonely existence with only the company of her two "boys", Petey the bird and Felix the cat. Working the last shift on Christmas Eve as always, Sara succumbs to the blandishments of one of her favorite elderly customers, and makes a real Christmas wish. A man to share the holiday with. A hot, delicious man to make her forget her lonely existence and to give her some new holiday memories to last her a lifetime. Is that too damn much to ask?
It's fun to pretend…fun to wish for what you can't have. But when a mugger steals her purse and leaves her in an icy slush puddle, even pretending won't make her damn life easier to bear!
When a stranger picks her up out of the slushy street and carries her to her little apartment, it looks as if maybe her little fairy godmother might have worked out a miracle for her holiday, after all. One night of incredibly hot sex…a man to die for…and enough memories to keep her warm for a long time to come.
Too bad she can't keep him. Or can she?
Buy this book!

Back to main page