News!
Since my last newsletter, so many things have happened, it will be difficult to fit it all into a small space, so forgive me if I take more time and space with this one.
Through October, I was a volunteer judge for the EPIC Awards E-Book competition. Then in November I judged the final rounds. It was both rewarding and educational for me. There is far more to that competition than I ever imagined!
I also had entered two of my own novels in the competition (nope...I judged different categories) and received word after all the first-round judging was completed that I was a finalist in the Erotic Contemporary category. (Both my books were entered in the same category.)
I was extremely flattered, but hold little hope of winning, because at least five of my author pals (all of them excellent writers) are also finalists in the same category! Da-yam! :P
I attended my very first Romance Convention in October, traveling to Ohio for Romanticon 2010. I had a wonderful time meeting many of my online author pals, and enjoying the company of the Ellora's Cave staff, cover models, and the big bosses.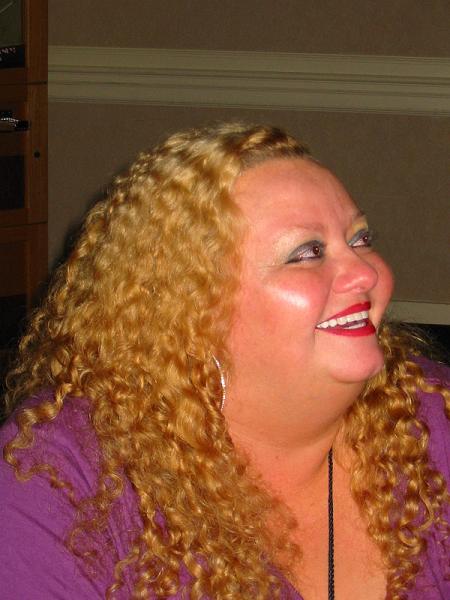 Meet my boss...Tina Engler (better known as Jaid Black)
I look pretty old next to this spring chicken...