Broken Rules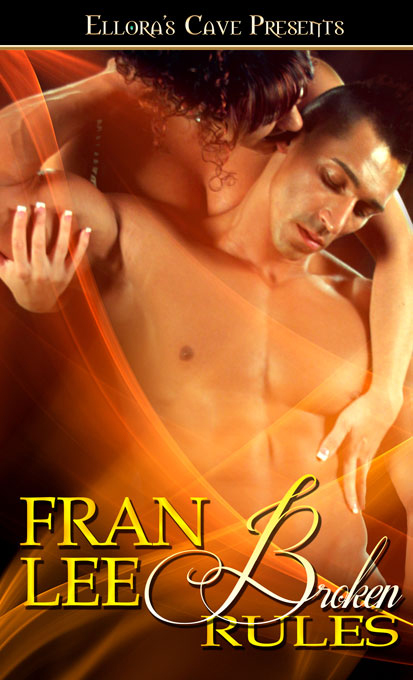 Double Your Pleasure
Helen is working a latte shop just outside an upscale high-rise apartment in Manhattan. Switching shifts with her boss, she finds herself face-to-face with the most delicious, maddeningly arrogant men she's ever met. He's hot and sexy as hell, but the fact that he can't lift his eyes from her chest is a strike against him. Too bad he's such a jerk…she would have loved to get to know him better. But as soon as he's out of sight, she turns around to find another one, just like him, but this one looks her in the eye, and has a smile that takes her breath away. Dear Lord, there are two of them?
Jason and Jonathon Blackstone have the same taste in clothes, cars and women. Identical twins, they often trade clothes…and sometimes they even share their women. Jon may have seen her first, but Jace intends to be the man who gets her. Unfortunately, he may just end up having to share again, since the sexy coffee girl seems to want them both.
Her Own Set of Rules
Bored with her sex life with a husband she still loves, but who has the Saturday-night, three-minute orgasm—his—down to a fine art, Haley takes the first step on a journey of sexual discovery when Josh, younger brother of her closest friend, expresses a decidedly carnal interest in her. The result is more than she imagined in her raunchiest fantasies.
Josh has had a crush on Haley since he was a kid, gangly and too damn tall for his weight. But he isn't a kid anymore, and he grew into his six foot five inches, plus some. He's come back home for one thing only—for a shot at the girl he fell for when he was too damn young to do much about it.
But Harry's not done with his wife—not when he finds out that inside that prim, repressed shell, she's been hiding the sexual temptress he's always hungered for. Now all Haley has to do is ask, and two men are ready to give her everything she wants.
Buy now!

Reviews
Back to main page!